Image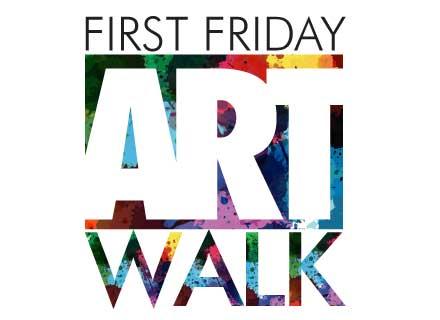 Join us on a self-guided tour of the galleries! FREE* admission to all our galleries. This event provides an opportunity to see all of our galleries and experience the amazing work of the artists. 
*Blockbuster exhibits are 1/2 off admission.
September 2, 2022
4:00 PM to 7:00 PM
Join us for FREE* admission – explore the galleries and new exhibits including the Da Vinci Machines & Robotics exhibition!
*Blockbuster exhibits are 1/2 off admission.
By attending a Sangre de Cristo Arts Center event, you enter an area where photography, audio, and video recording may occur.
By entering the event premises, you consent to interview(s), photography, audio recording, video recording and its/their release, publication, exhibition, or reproduction to be used for news, webcasts, promotional purposes, telecasts, advertising, inclusion on websites, or any other purpose by the Sangre de Cristo Arts Center and its affiliates and representatives. You release the Sangre de Cristo Arts Center, its officers, employees, and each and all persons involved from any liability connected with the taking, recording, digitizing, or publication of interviews, photographs, computer images, video, and/or sound recordings.
By entering the event premises, you waive all rights you may have to any claims for payment or royalties in connection with any exhibition, streaming, webcasting, televising, or other publication of these materials, regardless of the purpose or sponsoring of such exhibiting, broadcasting, webcasting, or other publication irrespective of whether a fee for admission or sponsorship is charged. You also waive any right to inspect or approve any photo, video, or audio recording taken by the Sangre de Cristo Arts Center or the person or entity designated to do so by the Sangre de Cristo Arts Center.
You have been fully informed of your consent, waiver of liability, and release before entering the event, and this notice is prominently displayed on campus.
Masks are OPTIONAL for vaccinated guests.
The Arts Center continues to maintain the highest standards of cleanliness during the COVID-19 pandemic. Masks are optional for fully vaccinated adults. Masks are required for anyone 10 years of age or older who are not FULLY vaccinated. If you need a mask, we can provide one for you. The Arts Center facilities staff conduct hourly sanitation sweeps and each department has been equipped with hand sanitizer.
Experiencing any of these symptoms?
✔ Fever? ✔ Cough? ✔ Chills? ✔ Muscle aches?
✔Shortness of breath or difficulty breathing? ✔ Sore throat?
✔ New loss of taste or smell?
We hope you feel better soon. Please plan to visit us another time!
From the Pueblo Health Department, please follow these standard guidelines:
✔ Wash your hands often for at least 20 seconds with soap and water.
✔ If the opportunity for hand washing is not available, use hand sanitizers.
✔ Avoid touching your eyes, nose, or mouth.
✔ Cover your coughs and sneezes.
✔ Avoid handshakes or hugs.
✔ And if you are feeling unwell, please plan to visit us another time!
The Sangre de Cristo Arts Center reserves the right to set capacity limits for all events.
We look forward to welcoming you to our campus!