Image
Mission
The Sangre de Cristo Arts & Conference Center creates artistic, cultural, and educational experiences for everyone.
Who We Are
One-of-a-kind, educational, inspirational, and inclusive…the Sangre de Cristo Arts & Conference Center is southern Colorado's premier arts destination.  Since its beginning in 1972 the Arts Center serves 17 counties surrounding Pueblo, Colorado.  With five exhibit galleries, an award-winning children's museum, a school of dance, a school of arts, and ample space for meetings, performances, and events - the Arts Center truly has something for everyone!  The Sangre de Cristo Arts Center and Buell Children's Museum are accredited by the American Alliance of Museums.
Image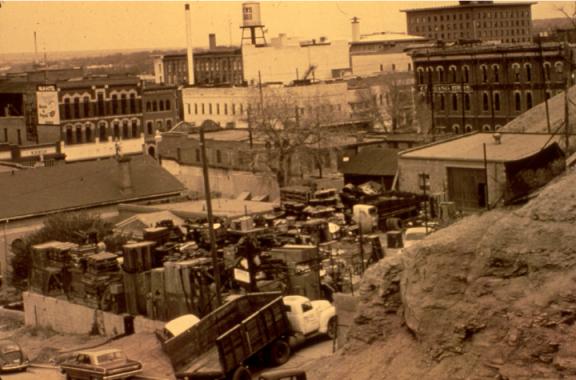 Image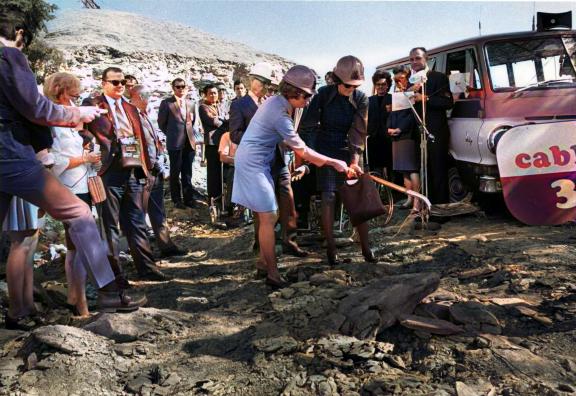 Image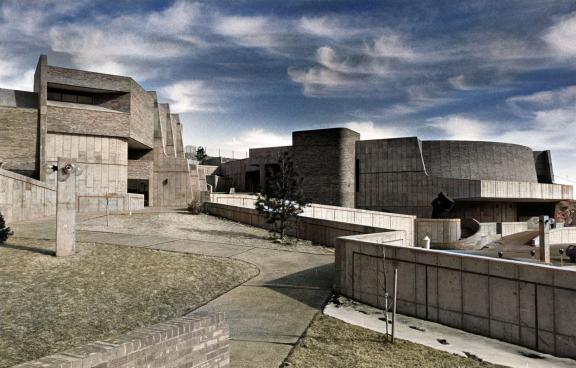 Our History
In 1972, the Sangre de Cristo Arts Center opened its doors with funding provided through a match between the federal Economic Development Administration and Pueblo County. In the past 50 years, we have enjoyed great success in achieving our mission, and have seen phenomenal growth in the process. The original two-building complex housed a single gallery, a 500-seat theater, studio/classroom spaces, a dance studio, and a conference/banquet facility. In 1982, we completed our first expansion, funded by Puebloan Helen T. White, adding three galleries, a gift shop, and a small children's museum. The latest expansion resulted in our wonderful Buell Children's Museum and Jackson Sculpture Garden. The Buell Children's Museum offers 7,500 square feet of interactive space.  From an original staff of three and a budget under $100,000, the Arts Center now employs 25 full-time employees and has an annual budget of over $2 million. With the progressive addition of over 24,000 square feet to our original 65,500, the Sangre de Cristo Arts Center is now a stunning three-building complex, offering all of the arts for all of Southern Colorado.
The Sangre de Cristo Arts & Conference Center is inclusive of all areas of diversity. This diversity includes, but is not limited to, race, ethnicity, color, national origin, ancestry, gender, sexual orientation, gender expression, religion, age, socioeconomic status, marital status, language, or disability.
Although the Sangre de Cristo Arts Center is pleased to have art and artists brought to our attention, we are not a retail art sales gallery and do not review unsolicited portfolios. Download the policy for ways to make an artist's work better known to us.
The Sangre de Cristo Arts and Conference Center and Buell Children's Museum receive many requests from organizations and individuals each year for donations. While we consider all requests, we do ask that the following guidelines be kept in mind:
1. Only requests from non-profit charitable organizations will be considered. We will not honor requests from religious or political organizations for events that are chiefly fundraising in nature.
2. We will attempt to honor specific donation requests (admission passes, memberships, theater tickets, etc.), but all donations are at the sole discretion of the Arts Center.
3. All donation requests must be in writing at least 4 weeks prior to when the donation is needed. Please include the following:
Name of your organization (preferably on letterhead),

Date the donation is needed by,

A copy of your 501 (c) (3) letter of determination,

Where the donation may be sent and to whose attention. If you would prefer to pick up your donation at the Arts Center, please let us know.
4. All requests for donations should be sent to: Sangre de Cristo Arts Center, 210 N. Santa Fe Ave., Pueblo, CO 81003 Attn: Development, or email michael@sdc-arts.org.
5. As the Arts Center is also a non-profit organization, we respectfully request promotion or actual benefit reciprocity in return.
Image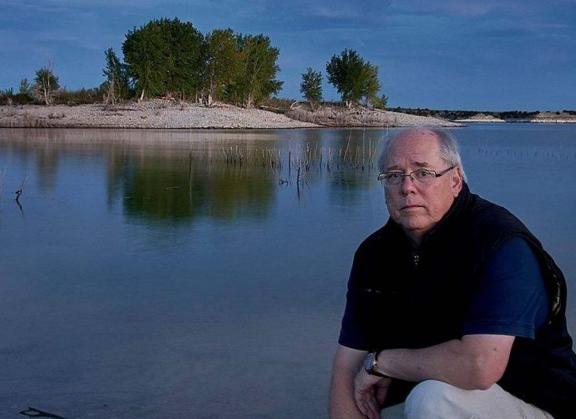 David Hayden
Photographer in Residence
David S. Hayden, dba Pueblo West Photography, resides in Pueblo West, CO, and developed an interest in photography in 1965 when his brother handed him a Lordox, fully manual 35mm camera.   His passion for photography really kicked into high gear with the invention of digital photography which he has done exclusively for over 15 years.
For Dave photography, literally "drawing with light, is as much or more about the light than it is about any particular subject matter.  As a result, his interests range from landscape to still life and product photography.  For the past few years, he has photographed numerous events ranging from outdoor events for the Southern Colorado Horseman's Society and the Pueblo Zoo to "black tie" events for the Red Cross, Pueblo City-County Library District, and the Sangre de Cristo Arts Center.
To date, 25+ of his local interest photographs have appeared on the cover of The Pueblo West View.  His prize-winning photographs have been on display and Steel City Artworks, The Pueblo Art Guild, throughout the Pueblo City-County Library District,  The Idea Place in downtown Rocky Ford, Gallery 313 In La Junta CO, Trinidad CO and his digital and printed images have been exhibited in 21 international galleries including the 5th Base Gallery, London,  ORMS Cape Town School of Photography, Cape Town, and New Moment Gallery, Belgrade, Serbia, BBA Circle, Berlin, Germany, Photosynthesis Gallery, Sofia, Bulgaria and many more.
Occasionally, Dave teaches photography classes through the Pueblo City-County Library District and/or more personal training by appointment.
Other samples of Dave's work can be seen on Facebook.
https://youpic.com/photographer/DavidHayden/
Image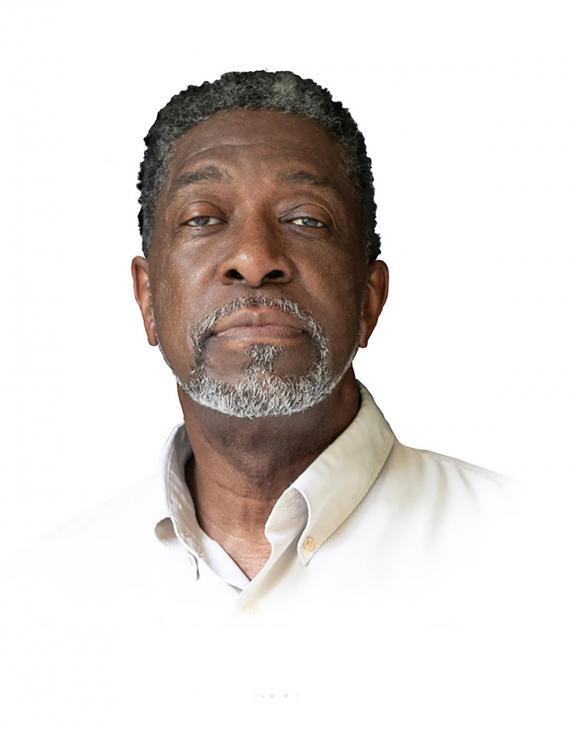 Timothy Alexander White
Voice of the Arts Center
Timothy Alexander White is a former radio announcer with over 30 years of experience. With that experience, it lead him to dwell in the voiceover industry which has been an exciting addition to his list of creative skills. His voiceover work has included commercials for General Motors, McDonald's, Got Milk, California Phones, Video Games, and some corporate training videos (Kaiser Permanente Hospital, California Judicial Council) and also some voiceover narrative projects.
His photography skills were noticed over 40 years ago and have grown tremendously over the years. He has a keen and creative eye for details that enhance the natural beauty of an image or scene. From weddings to fashions, food, nature, people, and events his ability to capture the moment is exceptional. He's photographed former President of the United States Bill Clinton, and also was able to capture shots of former Secretary of State Condoleezza Rice, and other celebrities. Now combine his graphic design skills with that of photography, then you'll be able to see images that can speak to your emotional senses.
He discovered at a very early age that he had the ability to 'draw' pictures that were pretty good. Fast forward years later the desire to create resurfaced and graphic design became another area of interest for Tim. With that in mind, he has designed logos, book covers, cd covers, menus, documents, backstage passes, and a host of other items. He is also a videographer with several years of experience in that arena. I think he has an ever-growing passion for the moving pictures discipline.
His style of videography can be documentary, commercial, sports-reel, promotional videos, and let's not forget Weddings of course. He's a multi-talented, multi-skilled, creative who is insightful and always does his best. There is another facet to his creative-ness which is his experience as a master of ceremonies. From his radio jobs it was only natural for him to take to the public stage for concerts, dinners, speaking engagements, wedding receptions host, some television commercials with speaking parts, minister and preacher, and of course announcer and emcee for cruises.