Image

Project Medley Clay Classes
Instructor: Cristine Boyd
Wednesdays/ Thursdays, 5:30PM - 8:00PM
In these 4-session classes, students will have the opportunity to apply new skills and techniques to projects selected by the instructor. If you are an aspiring artist that would like to work on a different project that utilizes the same or similar techniques, you are also welcome to join class and receive guidance from the instructor to bring your idea to life! Skills learned in each project set will include hand building, sgraffito, underglazing and glazing. Various projects taught will also touch on the slip and score method used to join pieces of clay together, pinching, coiling, and more!
All materials included in class cost. These classes are for all levels, no clay experience necessary. Our instructor can help tailor the level of instruction to artists of all skill levels from beginner to advanced. Students who are interested in taking classes, but may not be available on these days or times, or who learn better in one-on-one settings are welcome to reach out to us to schedule private lessons with our instructor Cristine. You can find more information about private lessons at a later date.
Please review our project outlines and related policies below.
Project Medley Clay Classes - Game-boards, Bobblehead, Mug
August 23, 29, 30 and September 5
5:30pm-8:00pm
$120  ($30 per class)
Project Medley Clay Classes - Jewelry, Bobblehead, Vase
September 7, 13, 14, 20
5:30pm-8:00pm
$120  ($30 per class)
Project Medley Clay Classes - Box, Bobblehead, and Tray
September 21, 27, 28, and October 4
5:30pm-8:00pm
$120  ($30 per class)
Image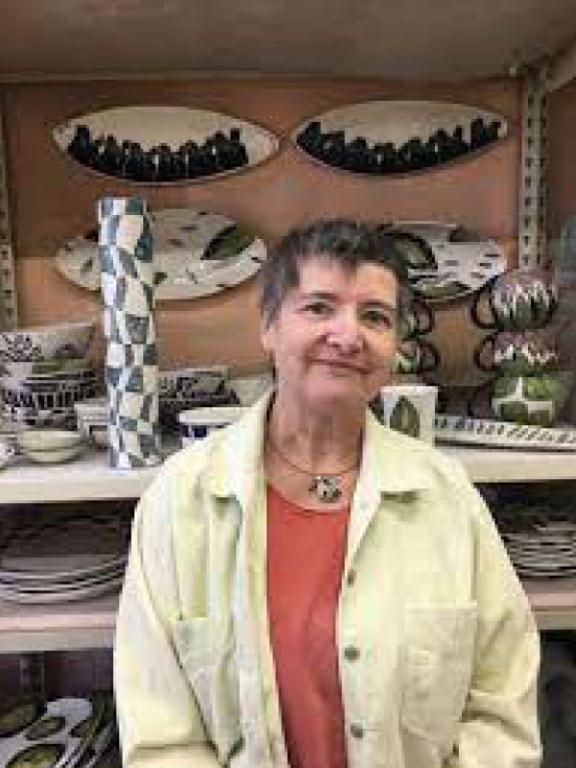 Meet your instructor! 
A Colorado native, Cristine Boyd has over 32 years of working with and teaching clay. She has a BFA in Ceramics from Metropolitan State University. Creativity is her pocket pal. She carries it with her as she burrows into her everyday life. Making functional-tableware or dysfunctional-sculptural objects for the home, allows her art to integrate into the outstanding and mundane aspects of everyday life. Using images that were seeded in childhood, magpies, crows, snakes, insects and foliage she's constantly experimenting with color combinations, pattern and shape.
Please note that by enrolling in this class, you understand that the Arts Center's staff and/or Photographer-in-Residence may stop by to photograph the class for educational, marketing, and promotion purposes. By enrolling in this class you understand that if you wish to not be included in photographs, you are asked to alert your instructor and/or the Arts Center of your wishes and your wishes will be respected. A full copy of the Arts Center's Photo Release Policy can be provided anytime upon request and will also be provided in the classroom. Please let us know if you have any concerns. 
Also note that enrollment in this class will require the student(s) to review and sign our Clay Studio Rules and Liability Waiver. A copy will be provided to you to review before your first class, and copies will be available upon arrival to your first class as well. If you would like to review, download, and/or sign this waiver in advance, you can do so using the button below.