Image

Portrait of Nature: Myriads of Gods | 6.7.24 - 1.11.25
Since ancient times, Japan have loved and respected nature, having built their own unique values and culture by striving to coexist with nature. However, the unique Japanese belief in nature; which is that gods dwell in all things, is fading as a result of the economic growth after the Meiji and post war periods (post 1940s). In recent years, the destruction of the environment which has been loudly called out, is nothing more than the loss of the sense of reverence and gratitude for nature, which has been taken for granted. Water is the source of life and the custom that "gods" dwell not only in mountains but also in rocks and trees, which seems to have been completely forgotten today.
EXHIBITION DETAILS
DATE
June 07, 2024 to January 11, 2025
COST
Members: Free
Adults: $10.00
Children: $8.00
Military & Seniors 65+: $8.00
OTHER INFO
Located on the 3rd Floor of the Helen Thatcher White Galleries building.
Nobuyuki Kobayashi
Born in 1970 and from Yokoze-town, Saitama prefecture. After independent of 1993, I have been shooting mainly portrait and fashion photography for advertisement and magazines. But from 2001, I learned the basics of fine arts and alternative print technique in New York. Hosokawa-paper (Japanese traditional paper) is utilized for the support of the print. I have combined the Hosokawa-paper with platinum palladium print, which has succeeded in creating a graceful and unique atmosphere within my work. Since 2005, I have had opportunities to present my work in various European countries as well as in Taiwan. Then, the number of the audience mobilization with the private exhibition holding of 2014 recorded 15000. In the ensuing year too, I displayed it in 8 places of 5 countries. The style attracts many people and favorable reception at home and abroad. Authored works are "Portrait of Nature ~Myriads of Gods~" and "Portrait of Nature ~Myriads of Gods~『Quiet Beauty/幽玄』"
Image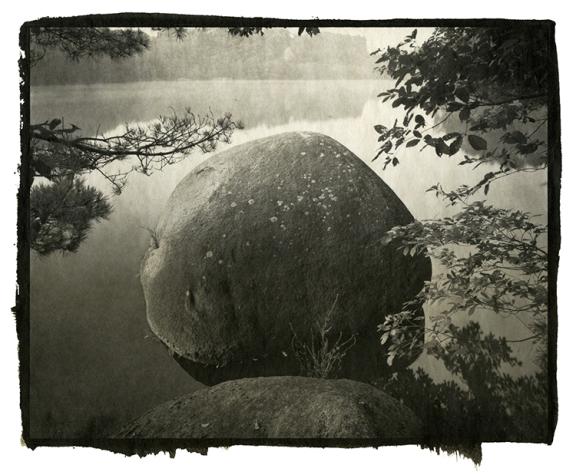 Image
Masato Okazaki
Okazaki  has been a black & white photographer making silver gelatin prints since 1980. His early work focused on abstracts of earth and water patterns. Since 2000, He has been making artistic photographs from abandoned community structures and artifacts on the Japanese Island of Hokkaido. While using this soft winter northern light, he captures places and reminders of a people who had flourished in these rural regions, but have long since migrated away. The commonality of his work is a deep spiritual connection to the region though lustrous tonal prints created by one of the world's master printers.
Mieko Kaneshi
Mieko blends the disciplined study of Japanese art with the boldness of the wild west in a unique artistic style. When she first came to America, Mieko was awestruck by the vastness and grandeur of the West. "In Japan, we look at nature under a microscope. We focus on very small things. The sky is always gray and misty. In America I discovered color and size and scope. In my art, I have found a new freedom, an exhilarating feeling of space, color and texture. At the same time, I have been intrigued by the culture of the southwestern native people. I see myself in their faces. I feel connected to them." Mieko demonstrates this sense of mutual heritage in the figures who inhabit her paintings. "They represent the spiritual side of me. We're not sure where they came from or where they are going, but they bring a certain feeling of intrigue and mysticism," Mieko says.
Image
Image
Margaret Kasahara
A visual artist who explores themes of personal and social identity. Her drawings, paintings, mixed media work, and installations have been exhibited regionally and nationally, including at the Berkshire Museum of Nature and Science (Pittsfield, MA), the Center for Visual Art (Denver, CO), the Denver Art Museum, the Gallery of Contemporary Art at the University of Colorado at Colorado Springs, the Harwood Museum (Taos, NM), and the Japanese American National Museum (Los Angeles, CA). Her work has been the subject of solo exhibitions at the Colorado Springs Fine Arts Center at Colorado College, the Denver Botanic Gardens, McNichols Civic Center (Denver, CO), and the Sangre de Cristo Arts Center (Pueblo, CO).