Image
To request an interview or permission to photograph or film in the museum for editorial purposes, please contact:
Marketing Department - 719-295-7200 ext. 7239 or by email at mail@sdc-arts.org.
Media Photo and Film Shoots
Once a photo or film shoot has been approved, the photographer must be accompanied by an Arts Center staff member if using anything on a stand, such as a tripod or lights. Media may take photos or film unaccompanied if not using stands, provided the shoot does not disrupt our visitors' museum experience. Exterior photography is also allowed unaccompanied.
Media Photo and Film Shoot Guidelines
Crews must be accompanied by museum staff at all times 
Crew members may not handle any works of art 
Crew members cannot be closer than two feet from a work of art 
Lighting used on paintings must be reflected or cool light 
No direct lighting is allowed on works of paper, including photographs, prints, and drawings 
Lights and stands are to be at least 5-10 feet away from any artwork 
Lights must be turned off when not in use 
Light stands must be weighed down by sandbags 
When moving a tripod or light stand, it must be carried vertically 
In general, boom microphones are not allowed in the galleries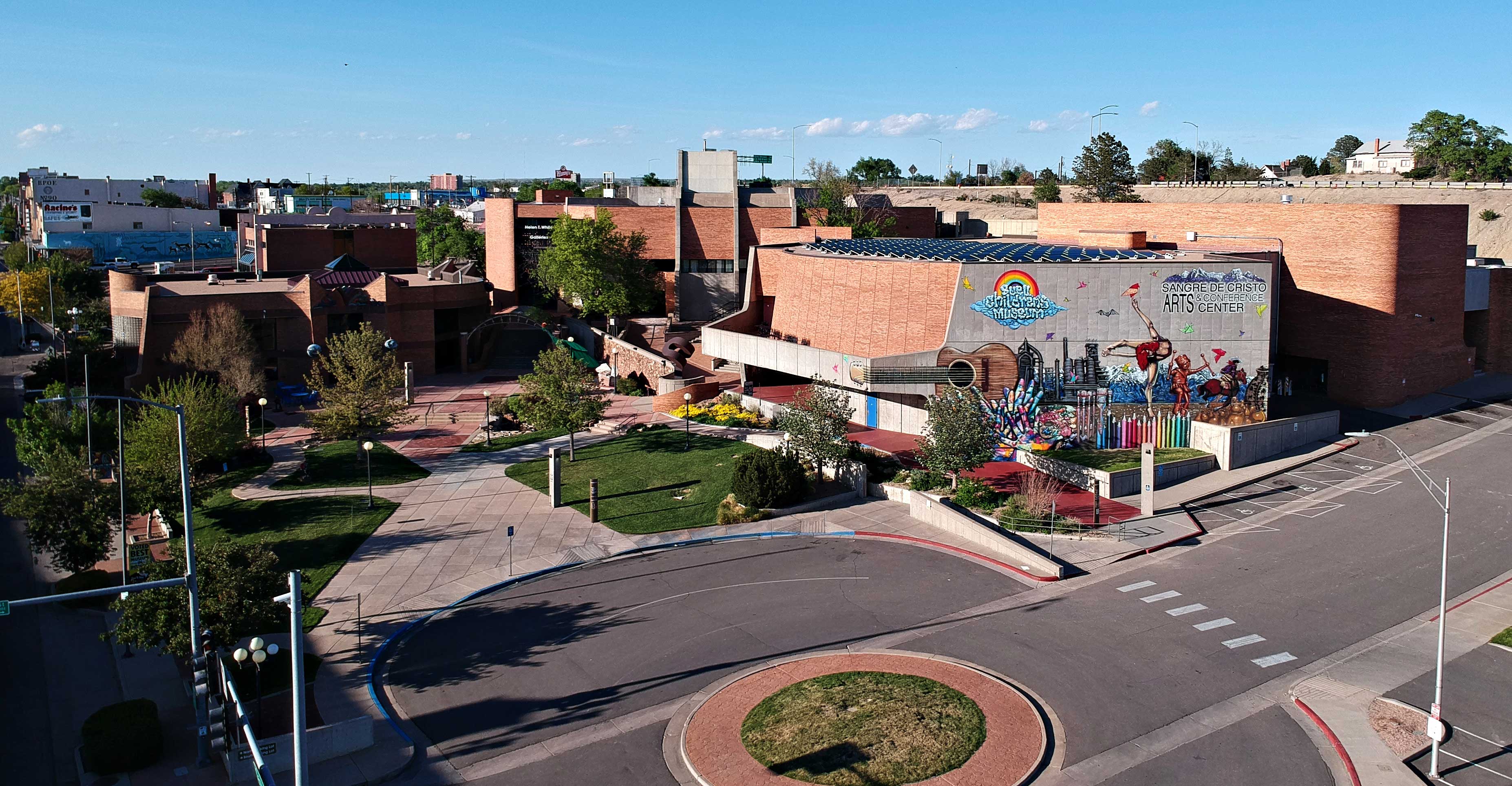 Did You Know?
The Sangre de Cristo Arts Center opened in 1972 and is celebrating 50 years of operation in 2022.
The Arts Center serves 17 counties surrounding Pueblo, Colorado.
The Arts Center houses five exhibit galleries, an award-winning children's museum, a school of dance, a school of arts and ample space for meetings, performances and events.
The Sangre de Cristo Arts Center and Buell Children's Museum are accredited by the American Alliance of Museums.
From an original staff of three and a budget under $100,000, the Arts Center now employs 25 full-time employees and has an annual budget of over $2 million.
#adb5bd