Image
Saturday, November 18th, 2023
10AM to 12PM
Using clay and glazes, participants in this class will make and decorate their very own ceramic holiday platter or plate!
Students will have 2 choices for this class:
Choice 1: Making and underglazing their projects during this single lesson. (this is a great option for those looking to spend a single session creating)
Choice 2: Making their project during this lesson, and coming back to the studio during open studio hours to paint and decorate their fired piece. (this is a great option for those who prefer painting on a hardened surface, or those who prefer extra time for glazing)
Please Note: Once decorated, finished projects will be fired by the Arts Center's staff and will be available for pickup at the front desk the following week or so. For families or groups looking to work together to create a single project, please let the Arts Center staff know your group size at the time of your booking, so we can plan for additional seating. Please purchase a single "ticket" for each PROJECT being created.
Images From Last Year's Class!
Image
Image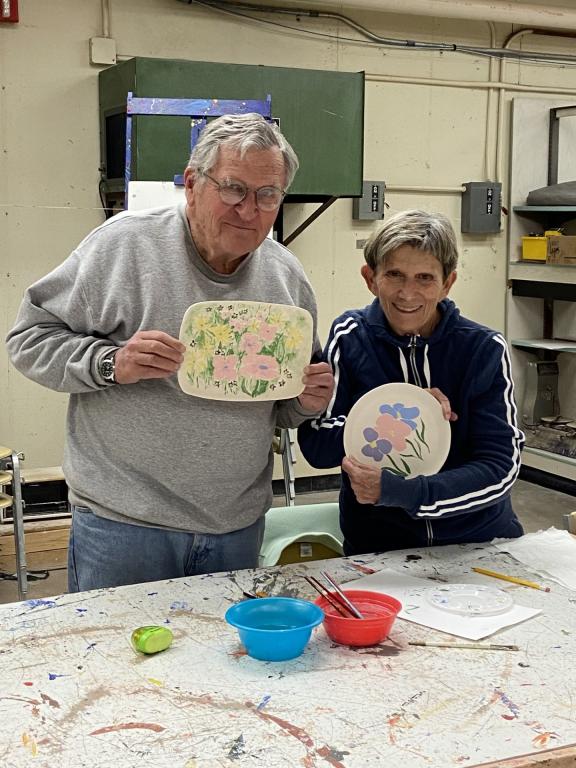 Image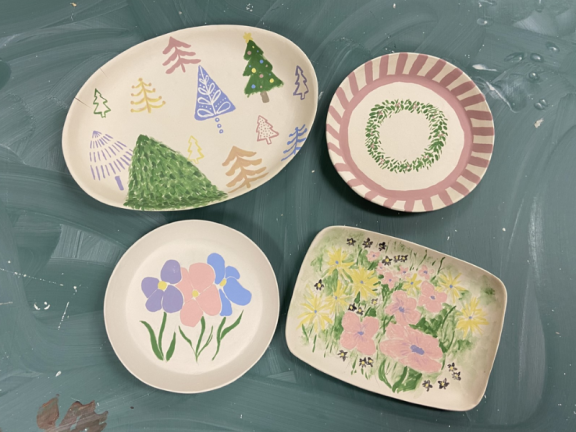 Create Your Own Holiday Platter
Saturday, November 18th, 2023
10AM to 12PM
$25